L-Systems sp. Z o.o. The limited partnership has become an authorized JDA partner. As a result, L-Systems acquired the rights to sell licenses and implement JDA systems.
JDA is a world leader in supply chain management systems. It is the only company in the world whose systems are positioned by Gartner as the market leader in all five areas (Gartner Magic Quadrants) for the supply chain and retail solutions.
L-Systems will focus on the implementation of transport management systems (TMS), systems supporting S & OP plans and production management systems.
"Continuing our mission of providing and implementing complete business IT environments, we have decided to partner with JDA, which is the undisputed leader in the field of IT supply chain management. This is a great opportunity for us and an impetus for further development of our company. We are convinced that our partnership with JDA enable us to serve our customers in a more complex way and to acquire new ones, offering them the best solutions on the market, supported by the highest quality of service. JDA systems, apart from the ERP and custom products we offer, are a strategic part of our sales and consulting business." – said Robert Pawlak L-Systems CEO.
"We are very pleased that L-Systems has joined our European partners. The expansion of the partner channel is part of JDA's overall development strategy, so we have partnered with L-Systems to cover market in a better way and provide high quality service to companies operating in Poland. We believe in local and dynamic operations and that co-operation with L-Systems can benefit both JDA and our clients. L-Systems' deep knowledge of business applications and its successes on the Polish market are are the guarantor of this. We are convinced that the partnership with L-Systems will strengthen JDA's position as well as our awareness of our solutions in Poland, which will result in the success of our companies." – said Vice President Alliances EMEA JDA, Rolf Donslund.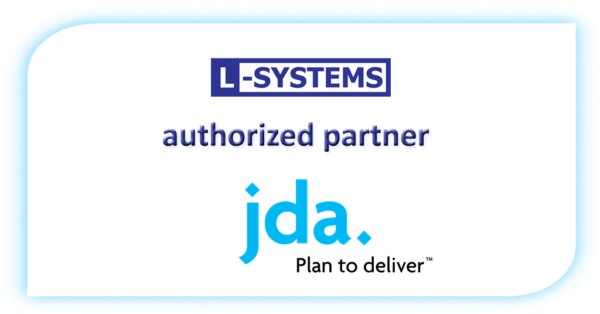 About JDA:
JDA Software is a leading provider of comprehensive, integrated solutions in terms of planning and execution of the supply chain, transport and storage management, category management solutions for distribution, retail and manufacturing. JDA Software has completed projects for more than 4,000 customers worldwide. The unique functionality of JDA Software makes it possible for customers to achieve better business results, then competition by reducing the time it takes to create and deliver added value to their customers.
JDA's solutions include the complexity of today's global consumer market and cover the entire supply chain in line with the motto "Plan to deliver", allow to build value and solve the toughest problems of the best companies in the world.
The unsurpassed level of expertise of the JDA is confirmed by the following figures:
78 of the Top 100 largest retailers in the world are JDA customers

78 of the Top 100 largest producers of consumer goods in the world are JDA customers

8 of the Top 10 3PLs companies in the world are JDA customers

every 8 hours is Go-Live with another JDA client

400 patents registered and during registration

5! JDA is the only company Gartner has rated as the "leader" in 5 categories in the supply chain