L-Systems sponsors the Polish National Logistics Olympiad
The National Logistic Olympics has been organized since 2008, and each edition is enjoying a growing interest. The aim of the contest is to develop logistical passion and to promote young logistical talents.The Olympics has been permanently placed by the Central Examination Board in a list of thematic tournaments and Olympiads related to the chosen field of professional knowledge, whose winners are exempted from the written qualification examination.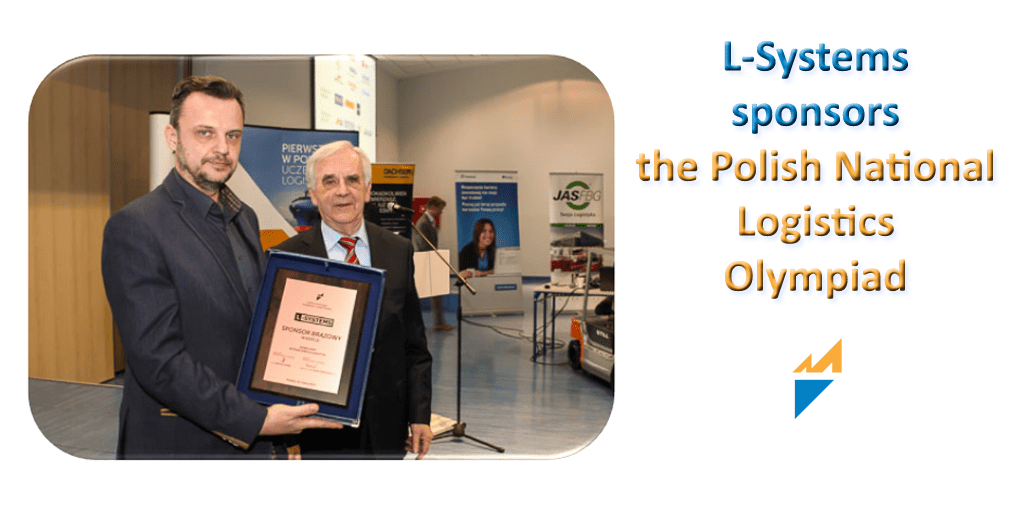 Once again we had the pleasure of supporting the National Logistic Olympics and their young participants. This is the 9th time when our support was honored with an occasional diploma awarded by the Rector of the Higher School of Logistics ProfTit. Andrzej Korzeniowski.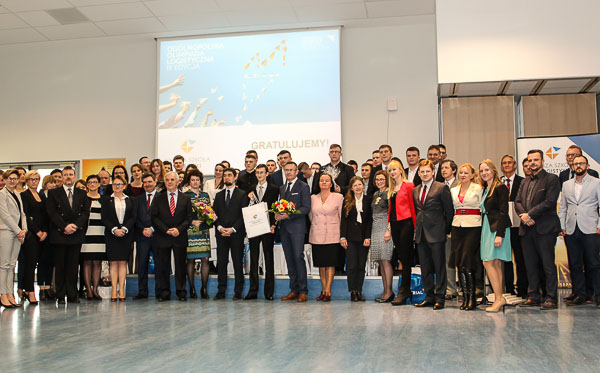 The winner of this year's edition of the National Logistic Olympics was Kewin Stolarski from ZSCKU in Konin. As a reward he received, among others symbolic index and exemption from fees for undergraduate and graduate studies at the Higher School of Logistics,certificate of dismissal from the written part of the professional exam, laptop, SITA kit and computer language-learning course, paid internship at Kuehne + Nagel or educational voucher for selected training, books and other gifts.
The IX National Logistic Olympics would not be held without the support of patrons and sponsors, who are actively involved in the education of future logistics staff. Honorary patronage over the ninth edition was taken by the Minister of National Education and the Center for the Development of Education. The  substantive patronage was held by the Institute of Logistics and Warehousing and the Polish Logistics Association. Sponsors of the competition were leading companies in the TSL industry. Gold Sponsors were: IMPERIAL Logistics, Wędzikowski Group, DPD Polska, JAS-FBG, MAHLE Behr Ostrów Wielkopolski, Dachser, STILL, Transics International, TimoCom. Silver sponsors included PKN EPAL, DHL Parcel and PEKAES. TSLogistic was the Olympic Partner. Bronze sponsors included: GLS, L-Systems, WTB Brokerage Firm and Transmeble International.
A wide range of media patrons – local, industry and educational took care of the promotion of the event. Among them were: Głos Wielkopolski, Telewizja WTK, epoznan.pl, Warehouse Monitor, Transport Manager, Polska Gazeta Transportowa, Logistyka a Jakość, Transport i Spedycja, Nowoczesny Magazyn, Eurologistics, log24.pl, Logistyka.net.pl, Top Logistyk, Magazynowanie i Dystrybucja, logistyczny.com, TSL Biznes, Pracujwlogistyce.pl, Spedycje.pl, Forumtransportu.pl, Transportet.pl, etransport.pl, prawoilogistyka.pl, Młodzilogistycy.pl, Uczelnie.pl, dlaStudenta.pl, Uczelnie.net, Kierunki.net i Edukacja.net.