Expert Panel - Industry 4.0
L-Systems Company took part in the Expert Panel organized by BPC Group, which was being such a prelude to the Conference "Intelligent Factory – full automatization industry".
The meeting took place in Wroclaw Hotel the Haston City and the representatives of suppliers of ERP systems and foreign suppliers MES and APS took part in it. L-Systems Company represented producers of IFS Applications 9 and Epicor ERP.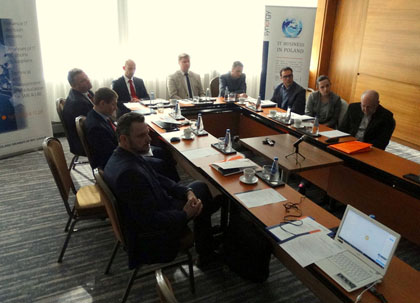 On the meeting there were discussing points of contact solution of  ERP and APS/MES in the context of the Industry 4.0, as well as chances of Polish market new suppliers. 
According to analytical data BPC Group (source http://synergia-it.pl) to 64% business enterprise companies in production management apply module of class type ERP. Still, many companies (18%) at production stage area use solutions based on Excel sheets. The range of specialized solutions dedicated production use was as follows:
21 % use solutions class type MES

28% use SCADA systems

31% use applications in maintenance area (CMMS)

13% use systems class type APS

7% use RFID technology
This means that many Polish producers will have to use the tools to optimize their processes in order to maintain their competitiveness on both the Polish and foreign markets.