L-Systems - Trusted Company 2017!
For the second year in a row, L-Systems has been awarded the Trusted Company 2017.
The certificate is awarded to companies offering the highest level of service and excellent opinion among customers.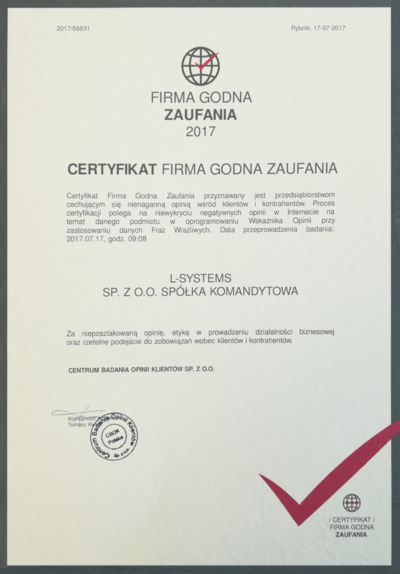 This distinction further strengthens our determination to achieve the highest standards of customer service.