L-Systems has become a technological partner of Suncode S.C. Under the partnership agreement, L-Systems received the right to sell and implement Suncode's document flow system. Suncode systems are used by leading manufacturing and distribution companies as well as financial institutions, among the system's users are: GLS, Tubes International, Swedwood, Grupa Luxmed, SGB, Cognor, Animex, Kopex, Delecta, PGNiG, CD Project. 
"The partnership with Suncode is another step in fulfilling our company's mission, which is providing and implementing complete IT environments and establishing strategic partnerships with market leaders for this purpose. We are convinced that the introduction of Suncode products will allow us to provide our customers with even more complex services. We have chosen a partner who has been present in the market for many years and whose products work in a number of industry leaders. This gives us a guarantee that the abundant functionality of the document flow system supported by Suncode years of experience will be appreciated by our current and future clients." – said Robert Pawlak, CEO of L-Systems.
"Establishing a partnership with such a dynamic and well-known company as L-Systems, is an opportunity to reach, with our products to a much wider group of companies. Thanks to cooperation with L-Systems, we expect not only sales results but also analytical support to adapt our products to customer requirements. We are sure that this cooperation will bring mutual benefits." – said Marek Adamczyk, Managing Director of Suncode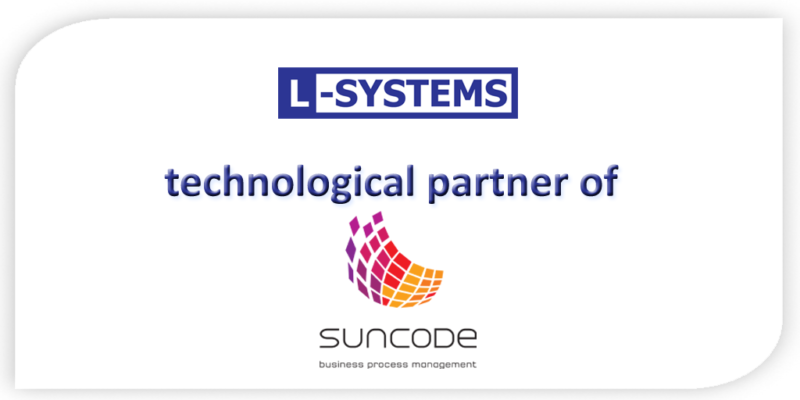 About Suncode:
uncode is a provider of advanced process and document management systems and provides consulting and training services for modern management methods and concepts. Suncode provides services in the area of software development and IT systems integration. The Suncode offer is a complex proposal that meets the expectation of our clients.
The Suncode team is comprised of highly qualified specialists – practitioners in a variety of areas that emphasize complex and professional customer service. The experience of Suncode consultants has been built, based on several dozen implementations in large and medium-sized enterprises located in Poland and abroad.
Suncode's customers are companies of various industries and sizes that have benefited from precisely customized offer to them, and to Polish financial, legal, social and organizational conditions
The detailed range of products offered by Suncode includes:
Business Process Management –  Plus Workflow

Document management system – Plus DMS

Document scanning systems – Kofax Capture, EMC QuickScan, eFlow, Readsoft, Flexi Capture

Field modules – budget management module Plus Budget, traditional archive management module Plus Archive, document management module ISO 9001 Plus ISO, fixed asset module Plus Assets

Business consulting – processes and organizational structure

Development services

Trainings

Sale of equipment

Outsourcing IT functions

Outsourcing document processing