L-Systems is the Forbes Diamond 2021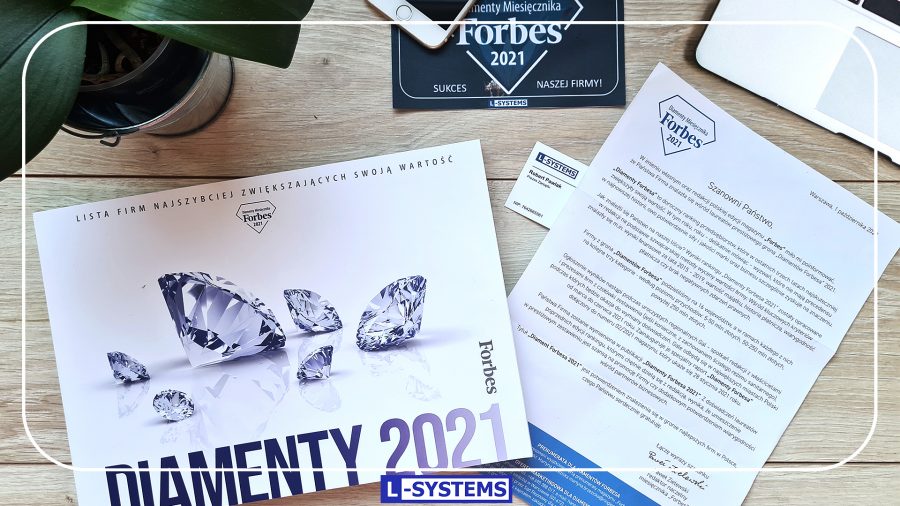 We are honored to announce that our company has been included in the prestigious "Forbes Diamonds 2021" list! It is an annual list of companies which, according to Forbes, developed their business activities the fastest of all and significantly increased their market value.
The Forbes magazine has prepared an annual list of companies that have developed most dynamically over the last three years. Thanks to hard work and numerous success during this period, L-Systems has been found in one of the most prestigious rankings among Polish companies.
"Forbes Diamonds" is an annual ranking of companies that increased their value the most effectively in the last three years. This year, a year – to put it mildly – of challenges that are unprecedented in recent history, this confirmation of the strength and quality of the brand and business is particularly gaining in importance."- informs Paweł Zielewski, editor in chief of the Forbes magazine.
The Forbes Diamonds list is prepared according to the Swiss method of valuation, which takes into account the property value and profitability of the enterprise. Thanks to this analysis, it is possible to measure the company's future potential and determine its predispositions to increase the reach and profits.
The L-Systems team is extremely proud of this award and would like to thank our customers for their trust and for choosing our services. It is a great motivation for the company to work and develop further. The Forbes Diamond is also a confirmation of our competences and the quality of our services, so we encourage you to familiarize with our offer- we are not afraid of challenges!